I don't know when we lost a day in our blog entries, but there was definitely an extra one where we crossed this incredible boardwalk.
The only possibilities for how this happened are that we either lost track of days or an extra one materialized.  So on the 32nd of the month, we crossed this beautiful boardwalk and ate a lot of food at a deli.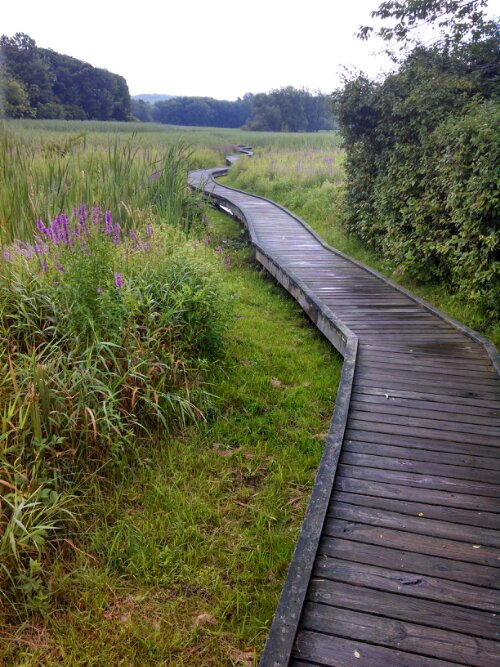 We also crossed a great suspension bridge. 
And then these cows gave us some attitude:
It was the nicest lost day we've had yet.  We ran into Spider and met K2, a new Mayfly, in the evening at the shelter and resolved to do a long day tomorrow. 
Thanks for some great trail work, Jersey.  Tomorrow we'll be in New York.